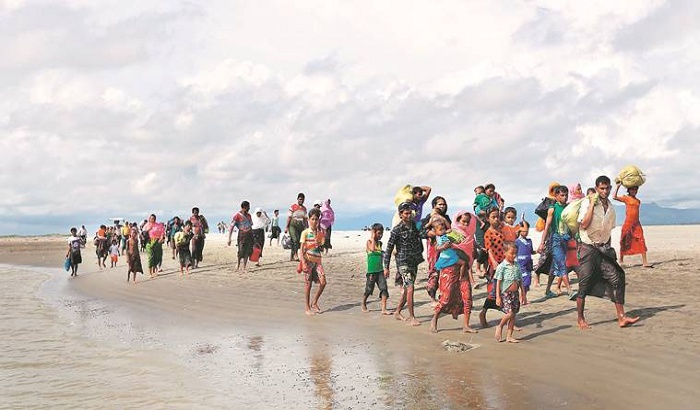 Photo Credit - The Indian Express
A peace demo is set to take place in the centre of Leeds this Saturday, 30 September, to highlight and show support for the victims of alleged human rights violations in Myanmar.
The demo has been organised by GMB branch secretary and Leeds Councillor Javaid Akhtar.
The demo will take place outside Leeds Art Gallery from 12.00pm and will feature speakers including various West Yorkshire MPs including Imran Hussain, MP for Bradford East.
They are aiming to highlight what they claim is the failure of the leader of Myanmar, Nobel Prize winner Aung San Suu Kyi, to acknowledge the brutal killings of Rohingya Muslims in Rakhine state.
A military crackdown in the region, in retaliation for Rohingya separatist attacks, has seen around 430,000 members of the ethnic minority escape the violence into Bangladesh.