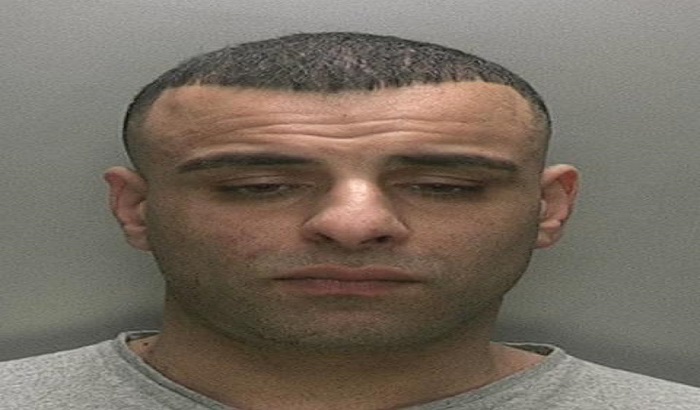 A Birmingham drug dealer who was likened to a TV character from The Wire has been ordered to pay back almost £40,000 of ill-gotten gains.
Zahir Hussain was jailed for six years and three months after running a crack cocaine and heroin operation - through a phone network named Zee Line after himself - last December.

Following the court case officers from the West Midlands Regional Asset Recovery Team then launched an investigation to seize 'dirty money' made from his criminal activity.

They discovered that cash deposits were passed through a company controlled by Hussain − which claimed to sell toilet rolls and bin bags – and he still held assets worth £38,000.

Following a Proceeds of Crime (POCA) hearing at Birmingham Crown Court he was ordered to hand that money back.

The 41 year-old - who had been studying small business management similar to Idris Elba's character Stringer Bell in TV's The Wire - must hand over the cash or face an extra 12 months behind bars.
The Regional Asset Recovery Team, which is part of the Regional Organised Crime Unit, have vowed to stop crooks benefitting from illegal activities. Money which is recovered is put into the force's Active Citizens Fund and used on community or crime prevention projects.

PC David Harman, financial investigator, said: "This was an organised drugs operation and our investigation showed he made a lot of money from his criminal lifestyle.

"He was found to still have assets of £38,000 and the reality of the situation is clear − pay up or face longer behind bars.

"This should serve as a reminder that crime doesn't pay; and we will continue to pursue criminals who seek to profit from ill-gotten gains."

During the initial criminal investigation in 2014; officers discovered Class A drugs, £10,000 in cash and mobile phones after swooping on a city centre apartment in Sheepcote Street. They used mobile phone records to pin down Hussain, of Trafalgar Grove, Yardley, as orchestrating the crack cocaine and heroin operation and he was jailed for conspiracy to supply drugs.

A 37 year-old man was given a suspended two year jail term for his role in the delivery of drugs and a 23 year-old woman was given a 12 month community order for possession of Class A drugs.