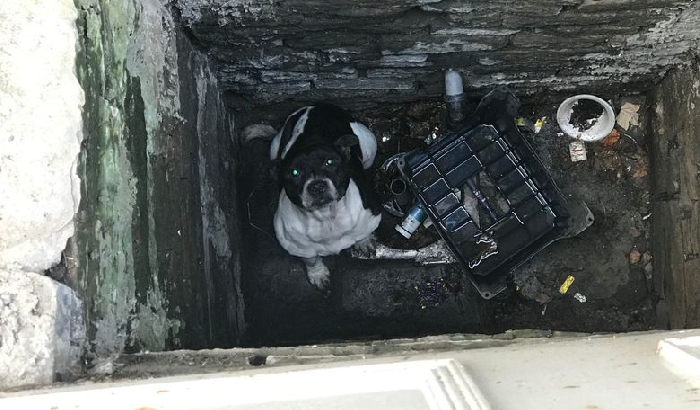 A dog from Bradford has been rescued from a 6ft deep drain, after escaping from home and falling into the uncovered pit.
The RSPCA and fire crews attended the scene at Springwood Avenue on Saturday after local residents heard Tyson barking from the bottom of a drain.
Speaking on the incident, RSPCA Inspector Dave Holgate said: "The poor dog was barking and people in the area heard him and found him stuck at the bottom of the drain.
"It looks as though someone had removed the drain cover and he fell into the hole while he was straying after escaping from his home.
"Luckily a crew from West Yorkshire Fire and Rescue Service was able to help me get him out of the hole safely and thankfully he wasn't injured."
According to the RSPCA, Tyson was microchipped and was found close to his home, so he was quickly returned to his owners who were relieved to have him back safely.