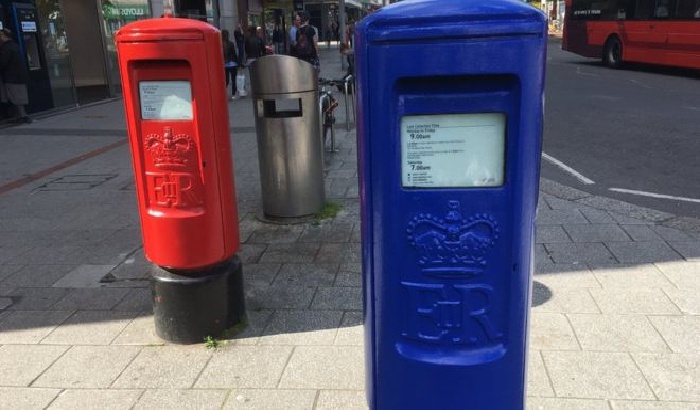 Photo Credit - BBC
Royal Mail has officially rolled out blue post boxes across England and Wales to commemorate the Cricket World Cup.
The blue boxes, which initially caused some bemusement, have been decorated at towns and cities hosting matches, with local facts about the game and players.
The International Cricket Council (ICC), said the promotion would "help bring the tournament to life".
The tournament opens with England playing South Africa at the Oval, with the first match at Leeds's Headingley Stadium on 21 June.