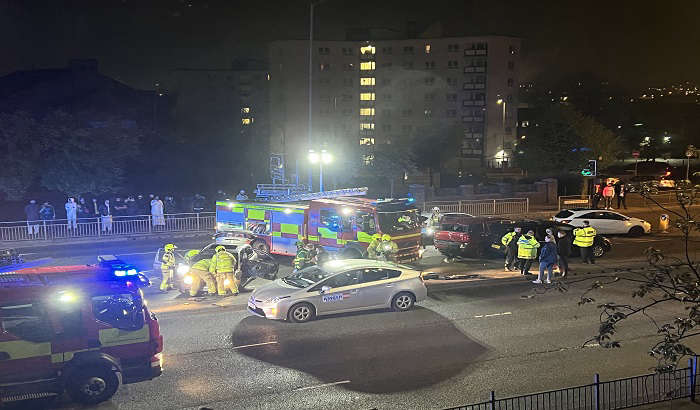 Photo: Sunrise Radio
A major crash involving 5 vehicles occurred late last night (3rd May) on Shipley Airedale Road
The crash near the junction of Shipley Airedale Road and Barkerend Road happened at approx. 10.58pm (Tuesday 3rd May 2022)
Eye witnesses said it happened when a silver vehicle which appeared to be speeding seemed to have lost control and crashed into a vehicle waiting at the lights, which then crashed into the cars in front.
The passenger (in the silver vehicle), an asian male, believed to be in his twenties had to be freed from the car by firefighters.
Emergency services attended. The couple in the red vehicle were in shock with minor injuries and the passenger from the silver vehicle was taken to hospital.