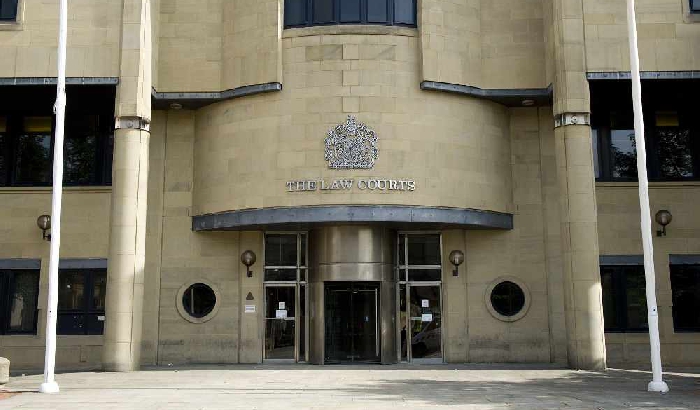 Bradford Crown Court heard how two Bradford men blackmailed and threatened a man with a machete over allegations he helped facilitate an affair.
Two men – Paul Serrant, 28, and Ghufran Khalid, 40, both of Withins Close, Great Horton – went on trial yesterday charged with kidnap, blackmail, threatening with an offensive weapon, and assault occasioning actual bodily harm. They deny all charges.
Recounting the incident of 1 November, the court heard Ataf Ali was sitting in his own car outside his house in Lidget Green when two men pulled up alongside him and demanded he got into their vehicle.
The jury was told that CCTV footage captured in Westcroft Road, Great Horton, showed the same vehicle pulling up and a man getting out of the passenger side door. It showed him opening the front passenger door, with what appeared to be a machete in his hand.
He was driven off and was subjected to an assault and ordered to pay £10,000 because he had given a friend a lift to Leeds, allegedly facilitating an affair.
They believed Mr Ali had given a lift to a man called Imran Sajwal, who was thought to be having an affair with Khalid's wife, Becca McCreath.
Speaking on the incident, prosecutor Gerald Hendron said: "Mr Ali was choked in a head lock and had the seatbelt wrapped around his neck. He received injuries to his face.
"The prosecution say that over a 30 minute period, these two defendants worked together to kidnap, blackmail, threaten and actually assault Mr Ali.
"Khalid was driving and Serrant was the passenger."
The trial continues.