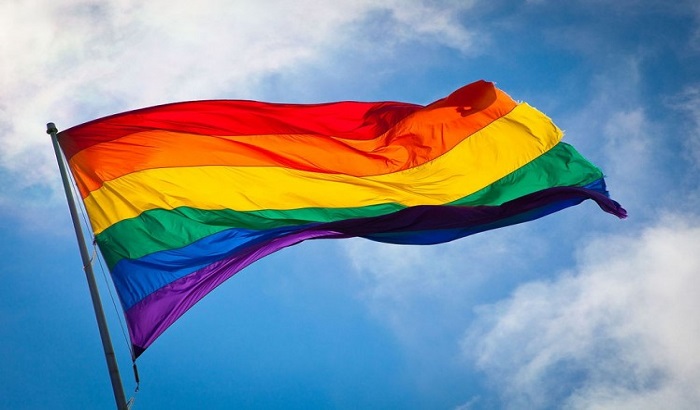 Millennium Square and Leeds City Council will be joining in the celebrations for this weekend's spectacular 10th anniversary of Leeds Pride.
The square will host the parade stage for this year's event on Sunday, August 7, with keynote speakers and entertainment on stage from 12 noon before the huge Leeds Pride parade gets underway at 2pm.
Performers will include Soft Cell front man Marc Almond, and singer Craig Roe, with speakers including Tom Doyle, chief executive of Yorkshire Mesmac and Chair Leeds LGBT Pride.
And Leeds City Council's LGBT Staff Network will be hosting a special market from 11am until 1pm at Leeds City Museum, with stalls from different council departments offering free help, information and advice to those attending Pride.
Departments hosting stalls at the event will include HR, children's services, adult social care and city development with information available on a hugely diverse range of issues including fostering and adoption, marriage and civil partnerships and the city's bid for European Capital of Culture.
Those attending will also have the chance to get more information about the development of the city's South Bank, which is close to the city's gay quarter.
Following the marketplace event, the council will also be taking part in the parade, complete with open topped double decker bus and accessible mini-bus.
Councillor James Lewis, deputy leader of Leeds City Council, said: "It's great to see that the city will once again be hosting such a vibrant celebration and that the council will be doing more than ever to highlight our work and services at the event."
"Pride is all about celebrating both the things that make us different and the things that unite us, and reinforcing the message that Leeds is a place where we're happy to say we have both diversity and community spirit in huge abundance."
"We are working hard to make Leeds an LGBT Friendly City and Leeds City Council an LGBT Inclusive Employer, so weekend's event is a great opportunity for people working across the council to engage with members of the LGBT community and for those attending Pride to find out more about some of the council services that are available to them."
Leeds has hosted an annual Pride event since 2006, with the event regularly attracting in excess of 30,000 people to the city centre.