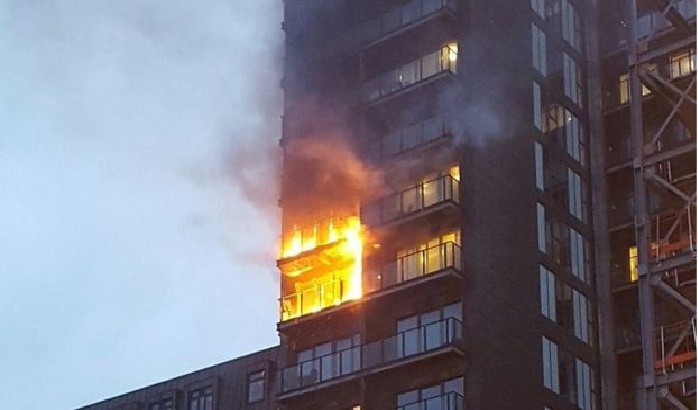 Photo Credit - Aman Thakur
Concerns have been raised over the use of wooden balconies following a fire at a block of flats in Manchester city centre.
On Saturday 30 December, Greater Manchester Fire and Rescue Service (GMFRS) were called out to a large blaze on the ninth floor of a 12-storey building in Joiner Street.
GMFRS said officers inspecting the building concluded that the cladding systems did not contribute to the fire, and the fire spread was down to the external timber balconies adjoined to each apartment.
The National Fire Chiefs Council says it will raise "the impact that balconies have on fire safety" with the review into building regulations following the Grenfell Tower fire tragedy.
Deputy Leader of Manchester City Council Bernard Priest added that "there should be no cause for undue alarm".