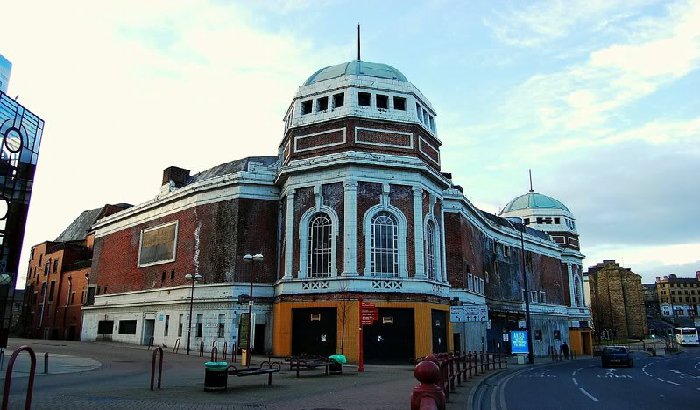 Photo Credit - derelictplaces.co.uk
The West Yorkshire Combined Authority has announced a £325,000 grant for the Bradford Odeon.
The grant, part of the Leeds City Region's £1bn Growth Deal to boost the region's economy, will be used to support the regeneration of the historic former cinema.
The funding, which was approved in July 2016, was dependent on the confirmation of an operating partner. Following the news of the appointment of operator NEC Group, which will invest £2m toward the transformation of the landmark building into a music venue, the Combined Authority is now able to release the funds.
The regeneration project is forecast to create up to 30 full-time jobs upon completion, 20 apprenticeship roles and 60 temporary construction jobs. The new venue is expected to open in 2020.