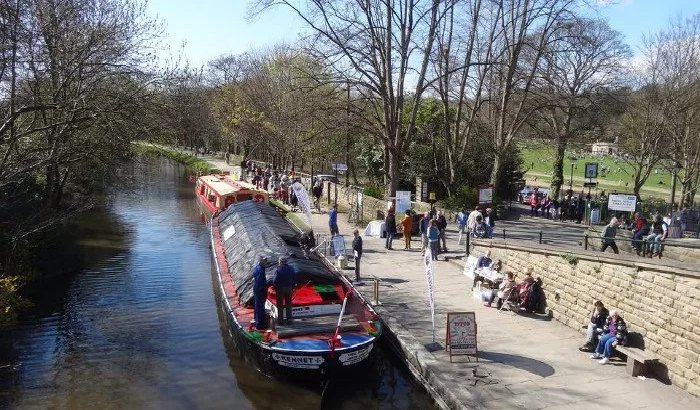 Photo Credit - Baildon Walkers are Welcome
Bingley will once again celebrate its canal heritage with a festival in the town centre and along the famous Leeds Liverpool Canal which cuts through the town.
The Bingley Canal Festival, which was first organised in 2016 to celebrate the 200th anniversary of the Leeds Liverpool Canal, is back for 2018.
The town centre and the towpath on the stretch of the canal between the iconic Five Rise Locks and the Three Rise Lock will come alive with barges, boat trips, stalls, music and entertainment when the festival takes place on Saturday 19 May.