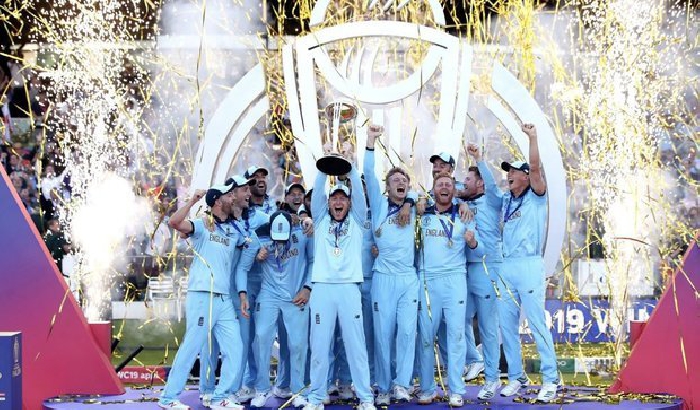 With two Bradfordians in the winning 11, the Bradford district can be very proud of their remarkable achievement.
Adil Rashid and Jonny Bairstow were both born in Bradford and are well remembered around the district.
Adil Rashid has a cricket academy which supports local cricketing talent. The Adil Rashid Cricket Academy, run by Adil's brother Amar Rashid, is based in Bradford and trains young players, many of whom have broken into Yorkshire teams.
Jonny Bairstow comes from a family of Bradford-born cricketing heroes. His father, the late David Bairstow, captained Yorkshire and also kept wicket for England.
As well as the two Bradford-born players in the triumphant World Cup-winning team, another Bradfordian has an important strategic role within the ECB.
Lord Patel of Bradford OBE, has been on the ECB's board as Senior Independent Director since 2015. Lord Patel of Bradford has worked to better connect the governing body with British-Asian communities and promote the game to increase participation figures and talent development.
Bradford City Hall and the arches on the approach to Foster Square train station will be illuminated red and white for the rest of this week to celebrate the England cricket team's success.
The Lord Mayor of Bradford, Councillor Doreen Lee, said: "I am delighted that two Bradfordians were vital members of the team that won the Cricket World Cup. I would like to extend my warmest congratulations to Adil Rashid, Jonny Bairstow and the rest of the team".
Councillor Susan Hinchcliffe, Leader of Bradford Council, said: "I'm delighted at the Cricket World Cup victory for England. Adil Rashid and Jonny Bairstow, both from Bradford, are now national heroes!"
Councillor John Pennington, Leader of the Conservative Group, said: "This is a once in a lifetime opportunity to pay tribute to the English cricket team. Those who saw the match will remember it for the rest of their lives.
"Perhaps this will encourage more youngsters to take up the game and might also encourage broadcasters to put live coverage of future international cricket matches on free-to-air TV."