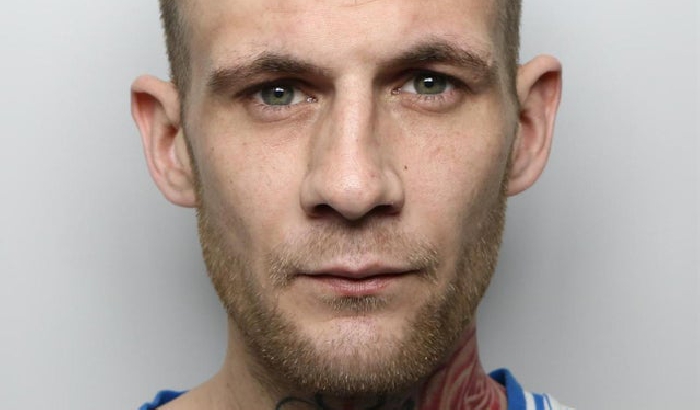 A Castleford man has been jailed for two years and two months after he tried to attack a mother with a fossil hammer and made threats to kill her baby.
28-Year-old Jake Hoaksey appeared at Leeds Crown Court yesterday and pleaded guilty to charges of affray and possession of an offensive weapon in relation to the incident which happened on June 23 last year.
The court heard the incident occurred when Hoaksey, who lived next door to the woman, began shouting abuse through the window of his home to people outside.
The situation escalated as he made his way outside and began making violent threats against the woman and her baby whilst she was in her front garden.
Hoaksey then retrieved a fossil hammer from his home and swung it at the victim, narrowly missing her head and causing her to run inside and call the police.
It was also heard that the defendant made racist comments aimed at Polish people during the incident, and that he had previously thrown a fire bomb into the victim's home during a separate incident.
Addressing Hoaksey, Judge Simon Batiste said: "The facts of this case are worrying.
"The offences themselves are serious offences of their type.
"A person is entitled to feel safe in and around their home and garden.
"As a result of your offending, it is quite clear that your neighbour felt anything but.
"The impact of your behaviour has been so profound, and to such an extent, that if you were able to return to your former home they would be moving straight away."
Hoaksey was sentenced to 26 months in prison, and was also made the subject of a restraining order, banning him from contacting the victim or approaching her family.