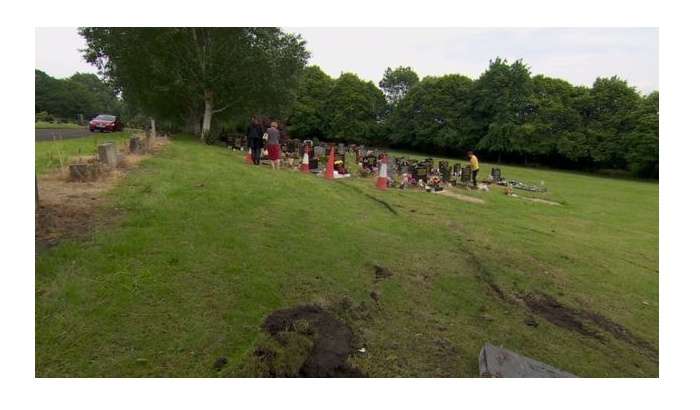 Photo Credit - BBC
An investigation is underway after a car ploughed into gravestones at a cemetery in Oldham.
Headstones and memorial crosses were damaged at Greenacres Cemetery on Friday 21 June.
Oldham Council posted a photograph on social media of the Audi car that was abandoned at the scene.
The authority said police were investigating and it would carry out any repairs to damage as quickly as possible.