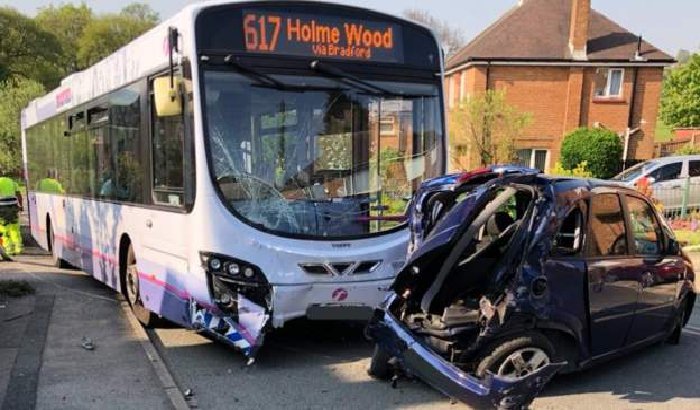 Photo Credit - WYP
A car was left badly damaged following a collision with a bus in Bradford.
The crash took place this morning (8 May) in the Allerton area. It involved a First Bus 617 service, travelling to Holme Wood.
Damage was caused to the front of the bus and the back end of the car was wrecked.
Police say no one was hurt in the incident.