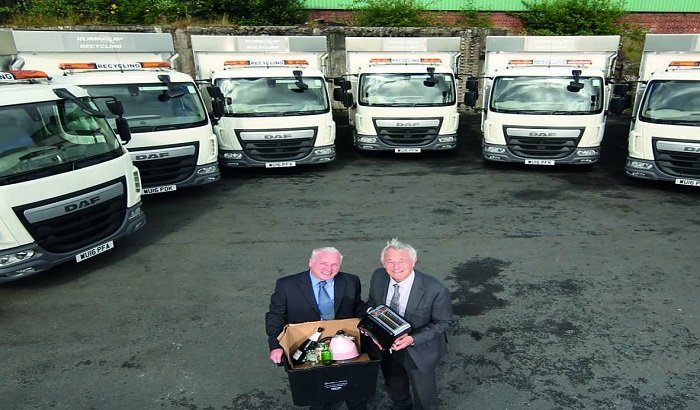 Calderdale Council and SUEZ recycling and recovery UK assure residents that they are doing everything they can to address any initial issues resulting from the launch of new waste and recycling services on 1 August affecting 94000 households.
Some residents in Calderdale have not had their recycling and refuse collected for weeks since the introduction of the new system with reports properties have experienced delays due to the wrong size of vehicle being scheduled to service their street. There are also complaints that many residents have been unable to get through to the Council's Customer First Contact Centre to report problems leaving many angry and feeling frustrated.
The Council claims that the new service has seen since its launch 98% of collections completed. In the first two weeks of August, 712 tonnes of items were collected for recycling, compared to 623 tonnes during the whole of July. It also claims that making such big and widespread changes is a huge operation, which can take time to implement and temporary disruption at first is not unusual.
Cllr Barry Collins, the Council's Cabinet Member for Regeneration and Economic Development, said:
"We know that there have been initial delays in some areas. We apologise to the residents affected and assure them that the issues are temporary, and over the next few weeks we hope to eliminate any disruptions completely. Extra crews are working evenings and weekends to ensure that materials are cleared, and we have additional support in our contact centre to deal with enquiries."
SUEZ is investigating any repeated missed collections so that action can be taken in time for each household's next scheduled collection.