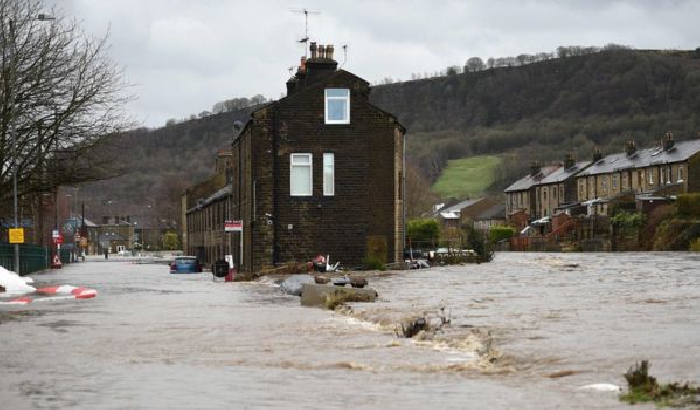 Communities along the Calder Valley in West Yorkshire are assessing the damage following severe flooding caused by Storm Ciara.
The Environment Agency said about 100mm of rain fell in a 12-18 hour period, causing rivers to burst their banks, resulting in "raging torrents" in some areas.
Following the devastating floods at Christmas in 2015, the area saw millions of pounds invested in a flood defence scheme in an attempt to limit the damage caused by subsequent torrential conditions.
However, some defences, including a £30m scheme in Mytholmroyd, are not due to be completed until later this year.
Following the weekend's floods, Martin Slater from the Environment Agency urged people to stay vigilant as river levels decreased, saying: "The catchments are really saturated and there's not places for any future rain to go, so we do ask people to be really careful.
"Some of our measuring devices recorded around about 100mm rain in a 12 to 18-hour period, so that's a lot of rain falling in a very short period of time.
"Enormous quantities have fallen in a short period of time so that turns those small becks into raging torrents in places."