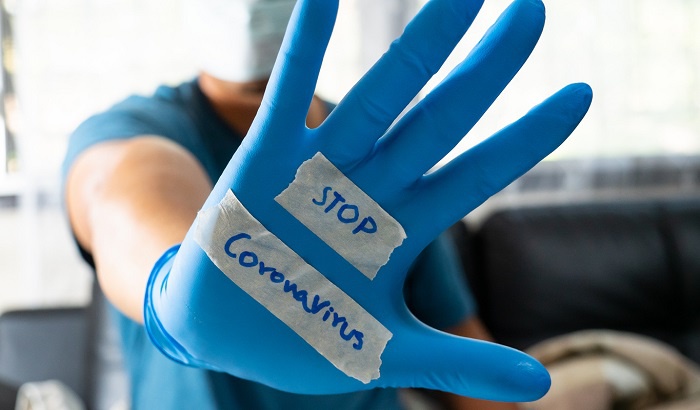 Bradford Council has urged people to heed the additional precautionary measures that the government introduced at midnight on 31 July 2020 for a number of areas in the North West of England and parts of West Yorkshire.
The measures have been introduced because coronavirus (Covid-19) rates have been rising in parts of Greater Manchester, East Lancashire, and West Yorkshire.
Bradford Council and health partners have been working with the government to control the spread of the virus and to prevent a rise in infections.
The full details of the precautionary measures being introduced are available on the Government's website.
www.gov.uk/guidance/north-west-of-england-local-restrictions-what-you-can-and-cannot-do
What this means for residents in our district is that you must not:
meet people you do not live with inside a private home or garden, except where you have formed a support bubble (or for other limited exemptions to be specified in law).
visit someone else's home or garden even if they live outside of the affected areas.
socialise with people you do not live with in other indoor public venues – such as pubs, restaurants, cafes, shops, places of worship, community centres, leisure and entertainment venues, or visitor attractions. You may attend these venues with people you live with (or are in a support bubble with), but should avoid interaction with others. If you run such a business, you should take steps to ensure people do not interact with people they do not live with, in line with COVID-19 Secure guidance.
The government state that a household – as defined in law – is only the people you live with. If you have formed a support bubble (which must include a single adult household i.e. people who live alone or single parents with dependent children aged under 18) these can be treated as if they are members of your household.
The government will pass new laws to enforce the changes to meeting people in private homes and gardens. The police will be able to take action against those that break these rules, including asking people to disperse and issuing fixed penalty notices starting at £100.
In addition, the following premises in our district must remain closed by law:
indoor gyms
indoor fitness and dance studios
indoor sports courts and facilities
indoor swimming pools, including indoor facilities at water parks
People identified by the NHS as vulnerable and at high risk who were shielding since the coronavirus pandemic began were told that shielding guidelines would change from the 1 August allowing them to spend time outdoors.

Given the worrying infection rate across the District, the Council is advising those that are shielding to protect themselves and not to take an unnecessary risk and not to follow the new shielding guidelines as of the 1 August.

The advice to those that are shielding is to stay home and continue to utilise those support options that are already in place. Bradford Council will continue to offer support through the 01274 431000 number for those who are unable to leave the house.
If you need medication you should ask someone to get this for you, who can leave it outside your house in a safe place.
If you need personal support with your daily needs, like getting out of bed, or getting a shower then this support will carry on.
Priority shopping slots will still be available so people are advised to continue to use these.
The Council is urging that everyone across the district follows our revised Covid Code:
Keep your distance: Keep at least 2 metres (3 steps) away from anyone you don't live with.
Face coverings: Always wear a face covering when in a shop, on public transport and when you can't follow the 2 metre rule
Hygiene is key: Wash your hands with soap and warm water often.
No handshake, no hugs, hands off: Avoid touching your eyes, nose and mouth.
Think of others: Cough or sneeze into your elbow.
Get tested: If you have a high temperature, a new continuous cough or a loss/change in your sense of taste or smell.
Stay safe: Do not meet people you do not live with inside a private home or garden, except where you have formed a support bubble.
Do not visit: someone else's home or garden even if they live outside of the District.
Stay indoors: Isolate at home for 10 days if you have symptoms and 14 days if you live with someone who has symptoms.
No events: Do not socialise with people you do not live with in other indoor public venues.
Don't spit: if you are infected, spitting will increase the chance of the virus and other germs spreading.
Take care of yourself: GPs, hospitals and other services are #StillHereToHelp