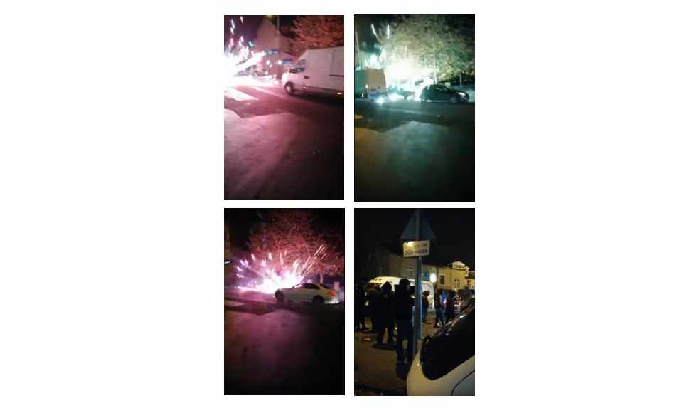 A public street in Bradford has seen a second incident of anti-social firework use in as many days.
The incident occurred on Oak Lane, Manningham, at around 7pm last night and saw a large group of youths launching fireworks at motorists and parked cars.
Thursday night's disturbance comes just one day after a group of four youths launched fireworks at shops on Oak Lane, leaving local business owners concerned for public safety.
Speaking on the most recent incident, Shiraz Hussain, an eyewitness said: "It's only by luck that no motorist was injured. The intent was there to injure someone.
"Frankly, I was shocked at the actions of the offending youths. Where are the parents and the community leaders?
"I'm worried and concerned about the future. This is totally unacceptable."
The Bradford West Neighbourhood Policing Team attended the scene and five young people were arrested and have had a 6pm until 6am curfew imposed on them until November 6.
Further incidents on 31 October included a firework being thrown at a Bradford Neighbourhood Policing Team officer, resulting in the arrest of four youths, and 11 stop and searched being carried out, resulting in the seizure of a large quantity of pyrotechnics.