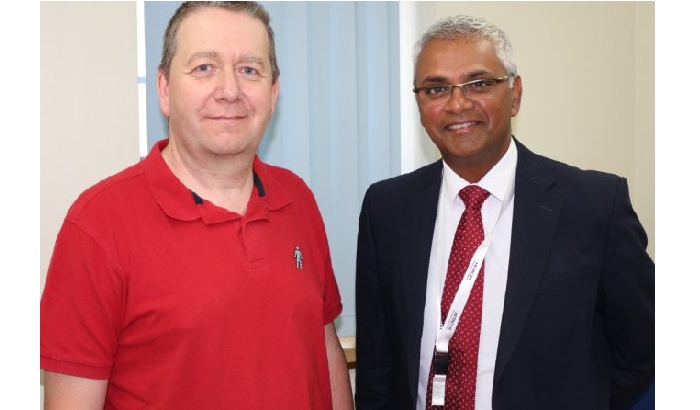 Photo Credit - BTHFT
A Bradford hospital robotic surgery team has marked another major milestone in its treatment of urological cancer.
The team of surgeons at Bradford Royal Infirmary (BRI), part of Bradford Teaching Hospitals NHS Foundation Trust (BTHFT), has recently completed its 1000th prostatectomy (removal of the prostate) using its state-of-the-art da Vinci robot.
A year ago, the team passed the 1,000 case milestone for all robotic surgical procedures, making Bradford one of the highest volume robotic urological centres in the north.
The da Vinci robot is an innovative machine which acts as an extension of the surgeon's hands and fingers in miniature and enables advanced keyhole procedures which help eliminate potential human problems such as hand tremor.
Bradford's relationship with robotic urological surgery began as far back as 2012, when the hospital took delivery of the revolutionary £2 million da Vinci robot, partly funded by a generous £200,000 donation from the Sovereign Health Charitable Trust.
Consultant Urologist Rohit Chahal said: "Over the last six years the practice has advanced significantly. We initially started with robotic prostatectomies (removal of the prostate gland) and gradually offered robotics for the benefit of patients undergoing partial nephrectomy (removal of a kidney), radical cystoprostatectomy (removal of the bladder and prostate gland) and most recently nephro-ureterectomy (a minimally invasive surgical procedure to remove a patient's renal pelvis, kidney, ureter, and bladder cuff.)
"In the last two years no open surgery has been performed in Bradford for any of these procedures. In the past year, the team operated on 265 cases which represented a 25% increase in number of cases undergoing robotic prostatectomy."