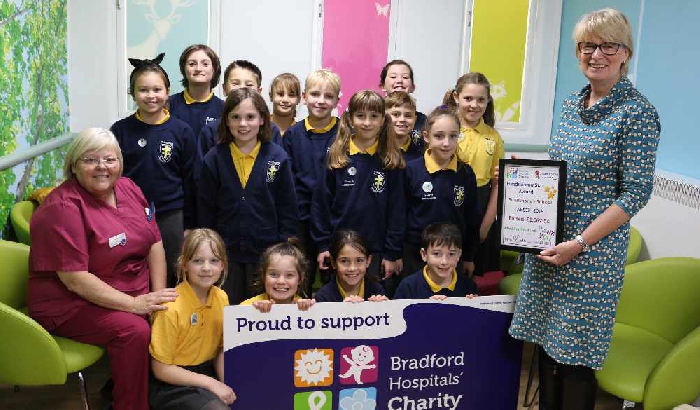 Bradford Royal Infirmary's Radiology department welcomed local school pupils to their ward after a fundraising event brought in over £1,600.
Pupils from St Anthony's Catholic Primary School in Clayton raised £1,687.50 for the Rays a Smile appeal by taking part in Bradford Hospitals' Charity sponsored abseil.
The children and their teachers visited the hospital to see how Rays a Smile is helping to make the Radiology department less scary and more welcoming for young patients who need a scan.
Consultant Paediatric Consultant, Dr LeeAnne Elliott, gave the children a guided tour of the new children's waiting room and the snuggle room for babies.
Dr Elliott also presented the pupils with a certificate of thanks for their fantastic donation and also other fundraising they have done for the hospitals' charity over the years.
The Rays a Smile appeal, launched earlier this year, aims to raise £250,000 to make radiology services at Bradford Teaching Hospitals NHS Foundation Trust more child friendly.
The changes it aims to implement, include creating a brighter, more child-friendly environment.
It is hoped these changes will benefit all patients, potentially speeding up scan times due to people feeling less anxious.