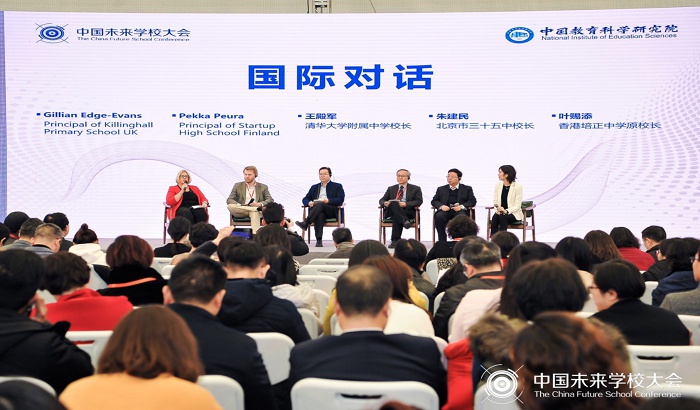 Photo Credit - The China Future School Conference
A headteacher from a Bradford primary school has helped to put the city on the global education map as she appeared as a keynote speaker at an education conference held in China.
Gill Edge, co- headteacher of Killinghall Primary School, was invited by the Chinese National Institute of Education Sciences to speak at their fourth China Future Schools Conference.
She spoke about how technology is used to assess, support and improve teaching at her school in Bradford.
She told the conference in China how software is used to provide feedback and assessment to her staff to help with their professional development and to raise standards at the school.
The conference was attended by more than 1,000 delegates from across China and other international speakers who were attending as members of the Future School Laboratory.