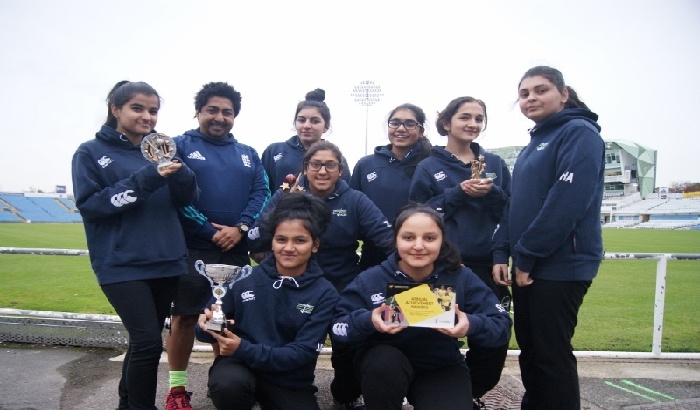 Photo Credit - Asian Express Newspaper
A girls' cricket team from a Bradford school has won an Inspirational Women award.
The Carlton Bolling squad, made up of Muslim girls, received the award for both their work on the pitch and for breaking down stereotypes.
The team were crowned North of England champions earlier this summer and were beat by only two runs at the national championships at Lord's Cricket Ground.