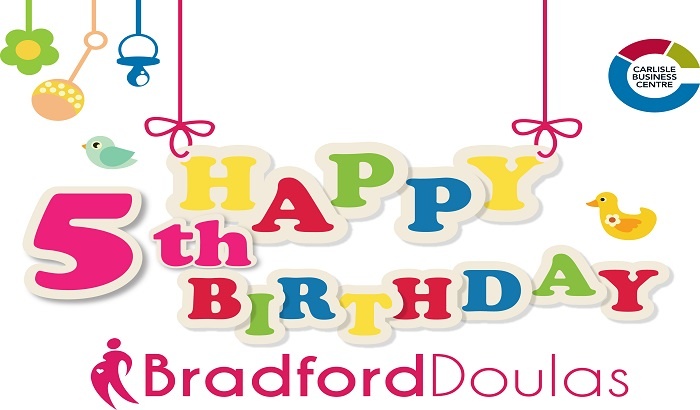 Bradford Doulas are holding their 5th annual celebration this week; the Bradford Doula Volunteer Happy Birthday event will take place at Carlisle Business Centre on Wednesday 10th August.
The event is held each year to celebrate the volunteer Doulas and the families they have supported through pregnancy and childbirth. Over the last 5 years, the Doula Service has supported 135 women, babies and their families and trained 36 volunteer Doulas. It's a chance for mums and families who have been supported to meet up with others who have had support – and also catch up with their Doulas and let them know how they are getting on.
Volunteer Doulas (a Greek word for wise-woman) support 6 weeks antenatal, during labour & childbirth and 6 weeks postpartum in Breastfeeding and establishing a social structure for mums who need extra support. Working with a range of voluntary and statutory services, the Bradford Doula Service aims to reduce smoking in pregnancy, encourage active labour and provide information on choices of birth and promoting normality of birth. Statistics and research prove that a Doula accompanying a birth can reduce medical interventions during birth and increase rates of Breastfeeding from day 1 and to establish Breastfeeding beyond 6 weeks.
A mum supported recently through by a Volunteer Doula says; ''My Doula helped me in labour like a family member would have, I felt safe...I would recommend a doula to whoever is alone for birth''