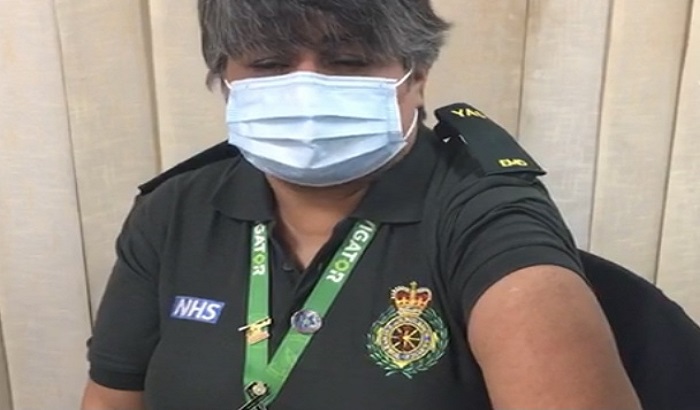 Bradford City Ward Councillor and Emergency Medical Dispatcher from Yorkshire Ambulance Service, Aneela Ahmed receives first Dose of the Vaccine.
Proving there is nothing to worry about, the councillor encourages those offered the vaccine (to protect themselves and those around them) to take it. In conversation Councillor Ahmed " pleaded with all to listen to verified news sources and not listen to fake news and reminded all that when it is their turn they will be contacted by their GP or local NHS.".
Please keep safe and remember Hands, Face, Space.