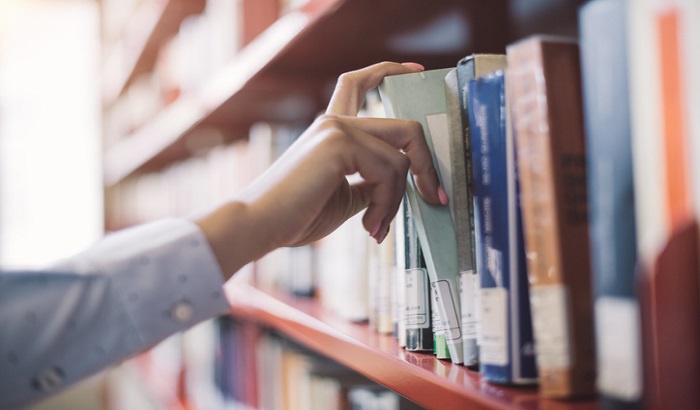 Bradford Council's libraries team are preparing for the safe reopening of services over the coming weeks following the Government's relaxation of some of the Covid-19 restrictions.
All in-library use will remain suspended, but from Monday 6 July people will be able to access physical books again through a new 'Order and Collect' service being brought in by the Council at three main libraries in the district.
This new service will allow customers to order by reserving from the Bradford Libraries online catalogue as well as by email or phone. Customers will be able to collect their book orders from Shipley Library from Monday 6 July, and from Keighley Library and City Library from Wednesday 8 July between the hours of 10am to 3pm.
There will be a single collection point in each library and to make sure that social distancing guidelines are adhered to customers will be allocated a time slot.
To help customers make book choices and discuss reading preferences, library staff will also be available via phone and email and will put together a pack of books for customers.
Shipley Library - shipley.library@bradford.gov.uk 01274 437150
Keighley Library - keighley.library@bradford.gov.uk 01535 618212
City Library - city.library@bradford.gov.uk 01274 433600
Social distancing rules will be applied, protective screens will be used in some areas and staff will be equipped with personal protective equipment (PPE) where necessary.
The 'Order and Collect' service will be rolled out to other libraries across the district in the following weeks and dates will be confirmed as this happens.
People will be able to return books when orders are collected and there will be no fines or charges for late returned books. Returned books will also be subject to a period of quarantine before being made available to other customers.
These three libraries will only be open for the Order and Collect service and returning books, all other services at these libraries and at other libraries across the district will remain closed to the public until it is safe for them to reopen. The 17 Community Managed Libraries across are also being fully supported by the council and will be supported to reopen at their own pace.
For those who are elderly or have a disability that makes it difficult for them to visit a library, the council's Home Library Service will resume delivery from 6 July. To allow for social distancing and the safety of staff and customers, library staff will place the books on the doorstep and move away as opposed to carrying the books into the customer's home. Sheltered housing and nursing home staff will be contacted and asked if they would accept books on their residents' behalf.
Direct access to specialist Local Studies collections will not be available in the initial stages. However the Local Studies Libraries in Bradford and Keighley will be offering an email and telephone enquiry service from Monday 6 July.
This year the ever popular Summer Reading Challenge will launch on July 13 and all children from 4 to 14 years can register for a Silly Squad Summer Reading Challenge pack when they collect their book orders. The Summer Reading Challenge is also a national digital offer available at www.sillysquad.org.uk.
Access to public computers in libraries will not be possible at the moment, but libraries staff are working towards introducing safe IT access by September. Likewise group activities such as story-times, reading groups or courses will not be able to resume yet, but staff will continue to offer online events in the meantime.
Whilst Bradford Libraries have been closed, people have been able to access online services including e-books, e-audio, story-times, rhyme-times, newspapers, magazines, local history resources, family tree resources, author events and much more. This online service will continue to enable customers to enjoy libraries from home.
Councillor Sarah Ferriby, Bradford Council's Executive Member for Healthy People and Places, said: "The safety and health of staff, volunteers and library users will always be our main priority and we will be introducing our services gradually in line with the latest public health advice.
"Not all of our services will be available at first and libraries will look a little different when they open. Our team has worked really hard to produce and promote our online content which has been really well used by existing and new customers.
"Our staff are now also making sure that everything is in place to welcome library customers back in as safe a way as possible.
"In these initial stages we ask that people be aware that there may be some slight delays in getting the books requested but we are doing all we can to increase what we can offer as soon as is safe to do so."