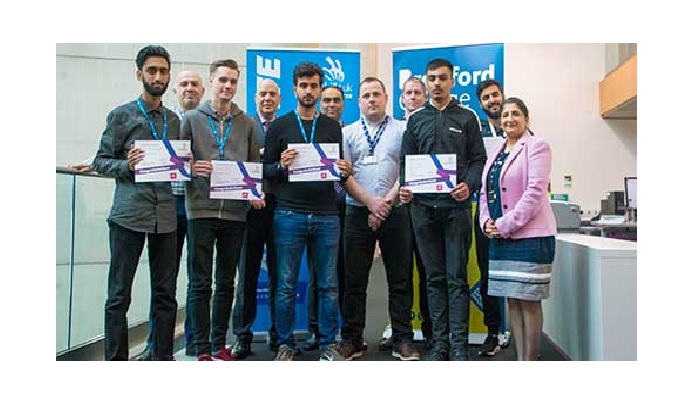 Photo Credit - Bradford College
Four Bradford College students are in with a chance of making it to the national finals of an IT skills contest after picking up awards at the regional heats.
The quartet of computing students enjoyed success at the Yorkshire heats of the Information Technology WorldSkills competition.
The contest, which was held at Bradford College, saw further and higher education computing students compete in categories testing their abilities in various IT skills.
Sohaib Ashraf finished first in the network systems administration category. Jamal Anjum took the title for Extended Diploma Networking and Systems Support Network Infrastructure Technician. Hamza Kumran celebrated coming first in the IT Support Technician contest. And, in the IT Software Solutions for Business section, Mohammad Usmaan Ali took first place.
The scores for each of the competitors will be compiled and compared with the competitors from all the other heats around the country and the final results will be published late July. The top eight competitors from each competition will then be invited to compete in the National Finals at WorldSkills Live in Birmingham in November.