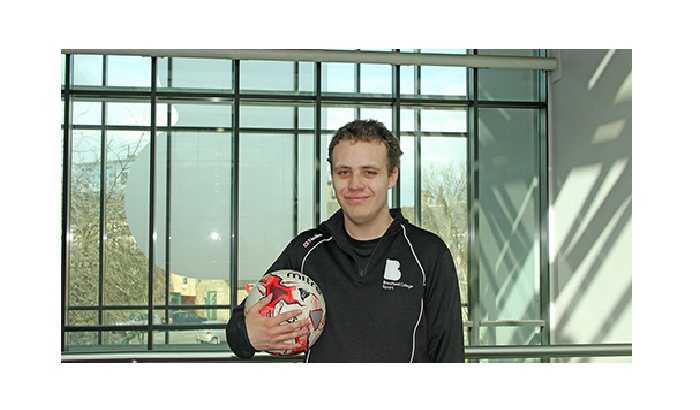 Photo Credit - Bradford College
A student from Bradford College has scored national recognition for his contribution to disability sport.
Robbie Cliffe, who has represented England in disability football and been part of the Special Olympics, has been named as a runner-up in the Achievements in Disability Sport category of the Association of College's Sports Awards 2018.
The 21-year-old, who is autistic and experiences a number of mental health issues including depression and anxiety, was nominated for the award by his tutor, Gary Bradwell, who described him as "the best learner I have had the pleasure of teaching in my 10 years of service".
Robbie said: "I'd like to thank my family and coaches for giving me so much confidence to reach my potential in football.
"With the experience, I have gathered in my career in football I am hoping to become more talented in football and become a coach one day as I want to replicate the success I have had in other talented players in football. I would also like to thank my course tutor Gary Bradwell for all the support and for nominating me for a national sports award for the AoC. It is such an honour being nominated and shortlisted as I am passionate about my sports, especially football."
Robbie was one of four students shortlisted for the award with the winner named as Oliver Griffith-Salter of Coleg Sir Gar in Carmarthenshire.