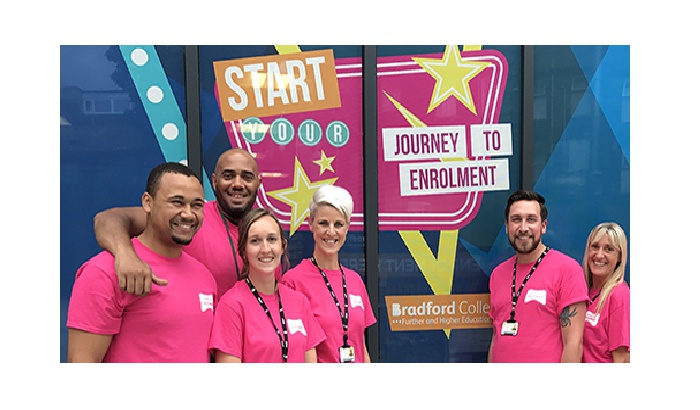 Photo Credit - Bradford College
A recruitment campaign that focused on the student journey has earned the marketing team at Bradford College a trip to London.
The team has been shortlisted for a prize in the Chartered Institute of Marketing's Marketing Excellence Awards for its campaign that used an American road system theme to guide students along a journey to enrolling at the college.
The college says the marketing team used the American highway theme to simplify the enrolment process for those wanting to start a course at the college. The college's Advanced Technology Centre was decked out with American-style signage and students were allocated a route based on their circumstances, be that superhighway, sidewalk, expressway, freeway or Route 66.