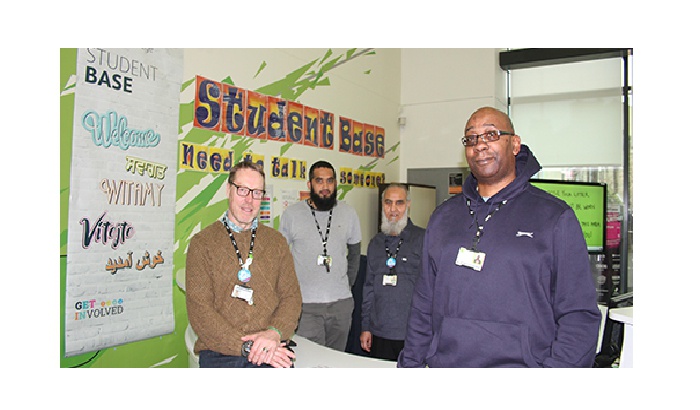 Photo Credit - Bradford College
Bradford College is up against the likes of Channel 4, the British Army and the West Yorkshire Police and Crime Commissioner for a prestigious diversity award.
The college has been shortlisted in the Diversity Champion of the Year category at the 2019 British Muslim Awards, which take place in Bradford on 19 February.
The college's nomination relates to an exhibition held to raise awareness of Islamaphobia.
Put together by the college's Student Base team, with support from MEND (Muslim Engagement and Development), it ran during National Islamophobia Awareness Week.
Mohammed Azeem, Student Base Team Leader, said: "The exhibition featured the positive contributions of British Muslims such as Mo Farah, Nadiya Hussain, Sadiq Khan and many more and showcased the true scale of Islamophobia and other forms of hate crimes across society. Its main aim was to bring people and communities together and to promote peace and unity as well highlighting the scale of the different forms of hate crime.
"The exhibition ran around the same time as a hate crime incident that occurred in West Yorkshire which attracted huge local and national media report when a young Syrian boy was bullied in Huddersfield. This highlighted the importance of such an exhibition and how to tackle hate crime by bringing people together to celebrate equality and diversity.
The British Muslim Awards, now in its seventh year, showcases the strength of the British Muslim community, the impact it has on culture and its achievements over the last year in areas including business, charity, sport, arts, culture, religious advocacy, education and medicine.