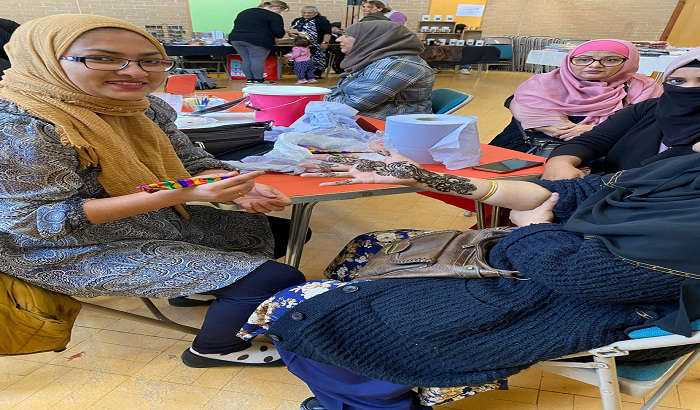 Hope Yorkshire raised £1391.66 at its charity fundraiser at Thornbury Centre over the weekend
The event on Saturday 13th November was organised to raise much needed funds to help provide services to the users of the Hope Yorkshire food bank based at the centre.
Over 150 people attended and had an opportunity to purchase products from over 13 stalls selling cakes, books, gifts, candles, jewellery and more. Children were treated to a visit by some characters including Stuart from the minions and face painting.
Operations Manager of Hope Yorkshire, Naz Sheikh said "it was amazing to see the level of support we received at the event from members of the public and local businesses. Thank you to everyone who supported the event including all those behind the scenes. The money raised will provide vital help to our vunerable service users over the coming winter months."
Hope Yorkshire, based at the centre is a non-profit charity organisation that works to alleviate food poverty with the use of the free food bank while delivering support services for girls and women with multiple and complex needs and disadvantages.
Information about the charity is available via www.hopeyorkshire.co.uk