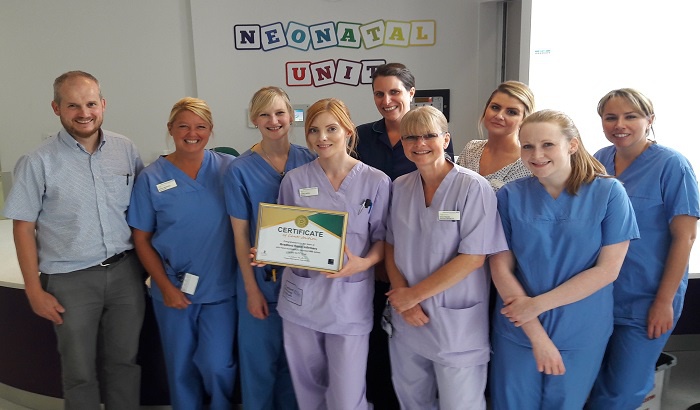 A dedicated Bradford neonatal team has been presented with a certificate of excellence for its role in a major research trial.
The neonatal unit at Bradford Royal Infirmary (BRI), part of Bradford Teaching Hospitals NHS Foundation Trust, has now recruited 205 babies to the ELFIN study which could have a major impact on infant health.
This makes the Trust the top recruiter in the country for the study.
The ELFIN study is a multi-centre, randomised, placebo-controlled trial which involves giving lactoferrin (a natural infection-reducing cow's milk protein) to preterm infants to evaluate if it can reduce infection.
About 20 per cent of preterm babies born before 32 weeks' gestation acquire serious infections and so better methods of infection prevention are needed.