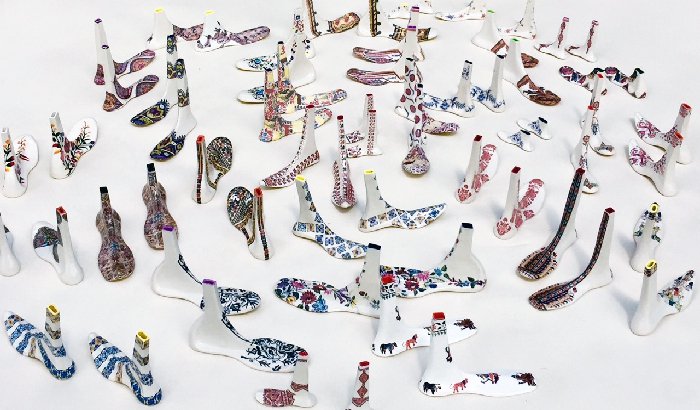 Photo Credit - Eva Mileusnic
New artwork in Bradford is highlighting the diversity of the city's migrant history.
The new installation by Eva Mileusnic, called Counter-Flow, has been set up in Bradford Cathedral to celebrate the centenary of the Church of St Peter being given cathedral status back in 1919.
The exhibition, which showcases 100 pairs of slip-cast porcelain feet, is just one of several events to launch the centenary.