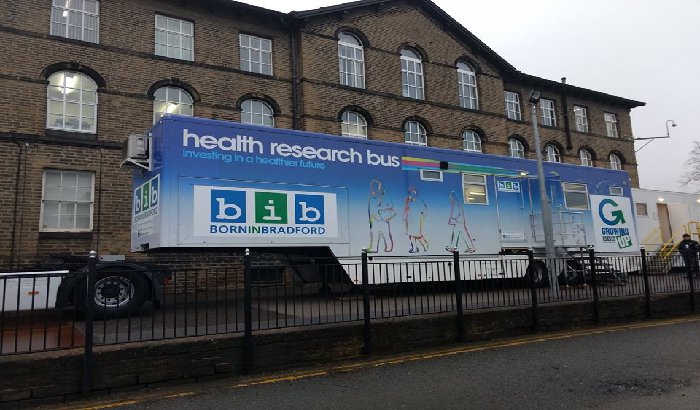 Photo Credit - BiB
Born in Bradford (BiB), which is one of the UK's largest studies looking into the health of children and involves over 12,500 families, is taking to the road once more.
The Big BiB Bus, which is currently at Ashwell Medical Centre in BD8, will be moving to the Inspire Bradford Business Park in Eccleshill for the next few months.
The state-of-the-art research bus is part of the 'Growing Up' study which is a large scale follow up of all the Born in Bradford families, and is funded by the Medical Research Council and the Economic and Social Research Council.
On board, families can get weighed and measured as well as having a DEXA scan, which looks at bone density and body composition.