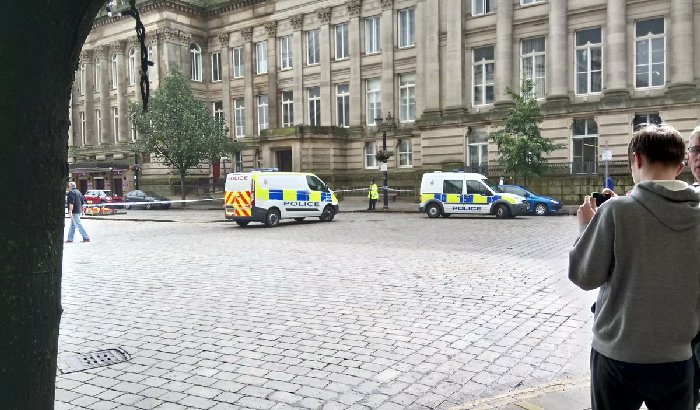 Photo Credit - Andy Openshaw (Twitter: @opey76)
Bolton Town Hall was evacuated after a "suspicious package" was found in the area.
A 200m cordon was put in place around Victoria Square yesterday, 4 September, at around noon. Witnesses claimed surrounding businesses and banks were also asked to evacuate.
There was a heavy police presence as what is believed to be a suitcase was investigated by officers.
After assessing the package, the area was deemed safe. The cordon was lifted and everyone was allowed back into the building.