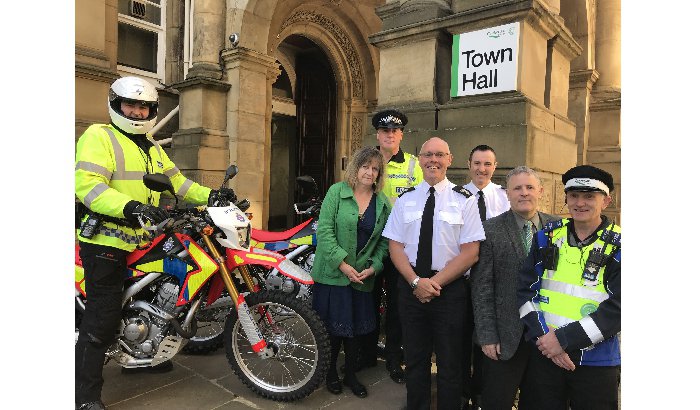 Photo Credit - WYP
The Police and the Community Safety Partnership in Calderdale have another tool to assist them in tackling crime and antisocial behaviour caused by vehicles after taking delivery of two specialist off-road bikes.
The fully liveried trial bikes, funded by Calderdale Council as part of their commitment to Road Safety and keeping Communities Safe, form part of the fleet of vehicles available to the district's officers to keep local communities safe.
Off-road machinery such as quad bikes, dirt bikes and off-road motorcycles used on or near to areas where there are private or commercial premises, or land where permission has not been granted for their use, cause significant concerns to local communities, often with issues of safety of non-riders being the number one concern.
Chief Superintendent Dickie Whitehead, District Commander and Co-Chair of the Community Safety Partnership said: "These bikes are a fantastic resource and will be utilised across the communities of Calderdale to help tackle the issues of anti-social behaviour and nuisance often caused by the irresponsible and potentially dangerous use of off-road machinery."