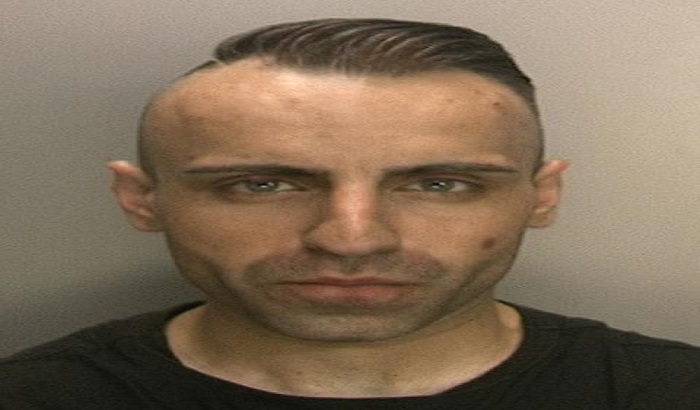 A Birmingham burglar has been jailed for 11 years after imprisoning a man in his own home when he realised the bank was shut for Spring Bank Holiday and he couldn't extort his victim's cash.
Zafran Khan (pictured), from Park Road, Sparkhill, broke into 62-year-old's flat on Stratford Road in the early hours of Monday 30 May hoping to force him to withdraw bank funds.
After threatening to stab him with a screwdriver and a craft knife, he realised his error, but calmly waited for the next day to complete his plan.
Khan, aged 33, had already broken into the man's property six days earlier. He stole a bank card and checked the bank balance, then returned minutes later to force him to withdraw more cash, leaving him too fearful to report the theft straight away.
Investigating officer Detective Constable Tom Lyons said: "Khan's greed knew no bounds and he targeted the man twice in the space of a week when he thought he had got away with it the first time."
An investigation was immediately launched and a trawl of CCTV was undertaken based on the chain of events and the routes taken by the suspect. He was identified by local police officers and, once arrested, a search of his home revealed a stolen mobile phone and clothing matching that seen in the CCTV footage.
DC Lyons added: "This was a horrifying ordeal for Khan's victim, who is undergoing long term medical treatment. He was subjected to the most threatening violence in his own home, where he should feel safe, but thankfully wasn't hurt."
Khan eventually pleaded guilty to aggravated burglary, blackmail and three counts of fraud and was sentenced to 11 years in prison at Birmingham Crown Court.