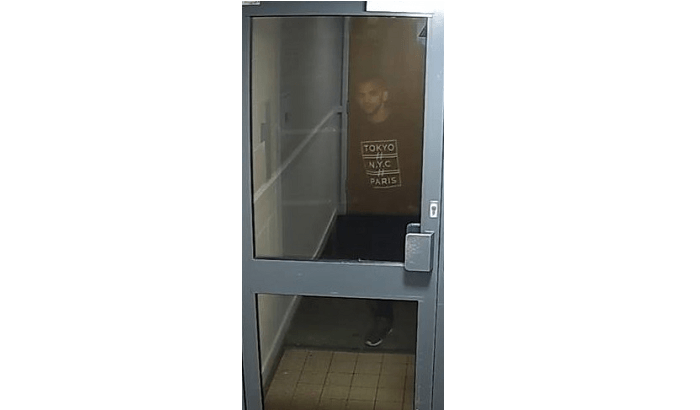 Photo Credit - WYP
Detectives in Bradford are appealing for information in connection with a sexual assault.
The incident took place in the early hours of Monday morning (14 May) at the University of Bradford complex.
A 21-year-old female student was grabbed by the suspect as she was making her way home and attempted to push him away.
The male suspect continued to grab hold of the victim's wrists and sexually assaulted the female.
The victim managed to get away from the suspect after punching him in the chest. The suspect fled the scene.
The suspect is described as an Asian male, in his 20s, 5ft 6ins with a short trimmed beard. West Yorkshire Police said his clothing was distinctive (as pictured) - a black t-shirt with the words 'Toyko, NYC and Paris' emblazoned on the chest. He was also wearing a hooded top.
Detective Inspector Damian Simpson, of Bradford District Safeguarding Unit, said: "The victim was left shaken and extremely distressed as a result of this incident.
"I am releasing this CCTV image today and I hope that members of the public will recognise the male pictured as we continue to investigate."