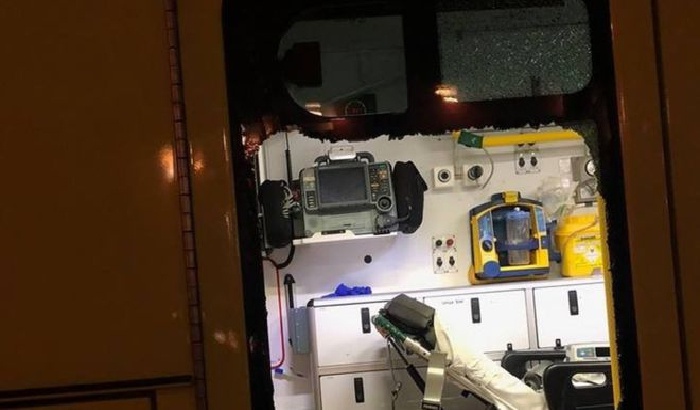 Photo Credit - NWAS
An ambulance carrying a child to hospital was attacked by vandals in Salford.
The incident took place on 8 May, when an object was thrown at the vehicle, smashing a window and covering a medical technician and the child's nurse with glass.
North West Ambulance confirmed that no one was injured.
A spokesperson said: "Not only could it cost a huge amount of money in repair bills, it can put vital vehicles off the road meaning they are unable to be used to respond to emergencies and can even endanger our staff and patients."