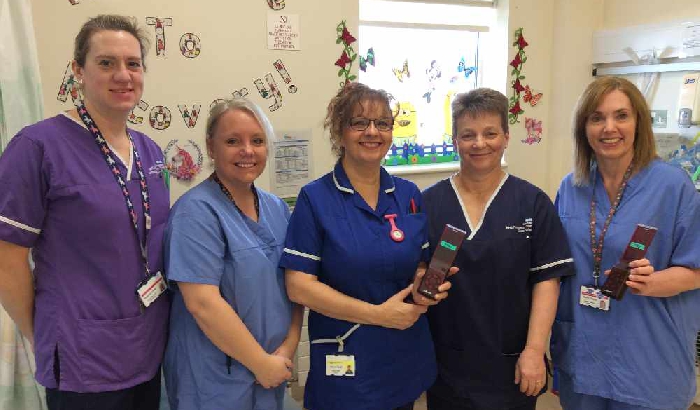 The theatre team at Airedale Hospital have begun to offer pagers for relatives of people undergoing surgery.
The initiative has been introduced to help reduce worry and make sure the patient's family can be there as soon as they wake up, to give support if needed.
After surgery all patients are taken to the recovery room where they can spend anywhere from 20 minutes to an hour being monitored closely by theatre staff.
To help reduce any stress or anxiety, families, loved ones or carers are now offered a paddle pager, which allows theatre staff to make immediate contact with them, without having to involve staff on the wards to look for them.
Karen Taylor, Clinical Governance Manager in Theatres at Airedale NHS Foundation Trust says:
"This new idea is going to make such a difference for the patients and our staff.
"By reducing the time apart we hope this will alleviate anxiety for both the patient and their family or carer and improve their experience of coming to theatre.
"Before we used the pagers it would take us much longer to find relatives because they might have gone off for a break and it was difficult for the staff to leave the ward to find them and our recovery nurses couldn't leave their patients. Now we have the pagers they can come immediately."