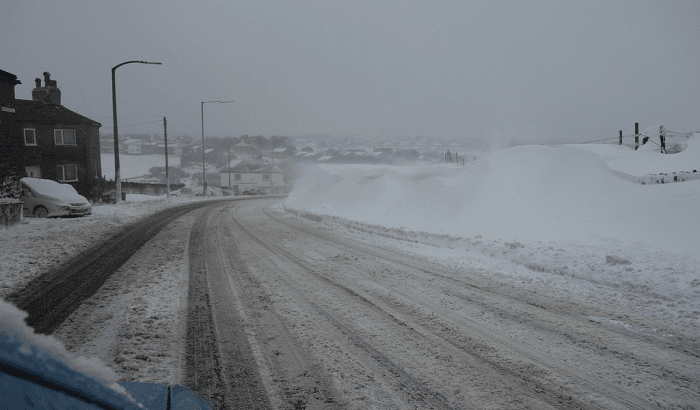 Photo Credit - scarletfawth (FLICKR)
A feat of selflessness and dedication has warmed many hearts in Queensbury.
70-year-old Pam Chapman, who works as a carer for three men with learning difficulties, walked 5 miles back to her home at the end of a shift through blizzard-like conditions over the weekend.
After working extra hours whilst waiting for the next carer to arrive through the snow, Pam was unable to get a taxi home as the roads in Bradford became impassable.
She battled past waist-high snow drifts and through -4 degrees – remaining in good spirits.