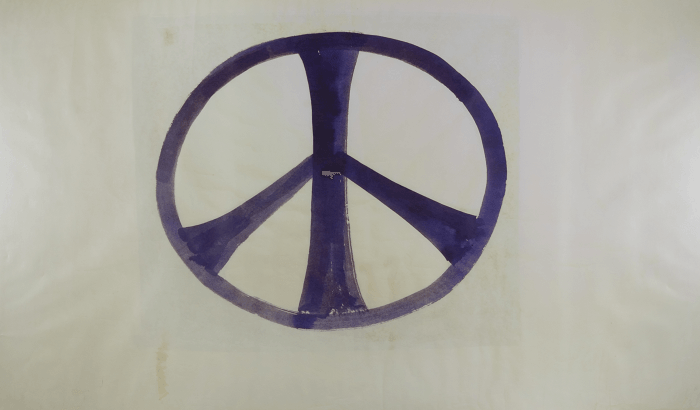 Photo Credit - Peace Museum
A new temporary exhibition is opening at The Peace Museum to coincide with the 60th anniversary of the Campaign for Nuclear Disarmament (CND).
The exhibition will explore the 60 year history of the CND from its founding until the present day and will include campaign materials, such as, posters, placards, banners and badges.
One of the highlights of the exhibition, which opens on Friday 12 January, is a copy of the original design of the symbol for CND, created by the artist and peace campaigner Gerald Holtom. The symbol was never copyrighted and, following the large publicity and support surrounding the campaign, the symbol became known and adopted across the world as a universal symbol of peace.