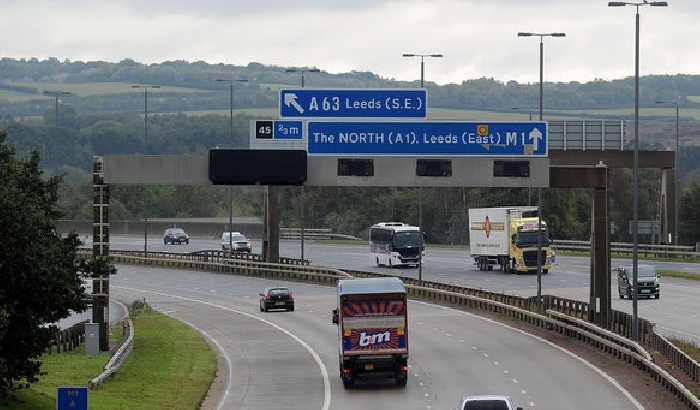 A man has been arrested following an incident on the M1 earlier this morning, causing severe disruption near Wakefield.
Police were called to reports of a theft of a car from the Chapelthorpe area of Wakefield at about 8.40am.
The man was arrested when West Yorkshire Police stopped a vehicle on the northbound carriageway between J39 and J40, with officers closing two lanes of the M1 as they stopped and recovered the vehicle.
Following the vehicle's recovery, a police spokesperson said a 27-year-old man had been arrested in connection with the incident.
Regarding the situation, a motorist who witnessed the incident said: "The car was really close to the slip road at junction 40 and it was facing the wrong way.
"There were about five or six police cars surrounding it."
There was heavy delays and congestion due to the closure with Highways England reporting 5.7 miles of congestion, with average speeds being reduced to about 10mph.