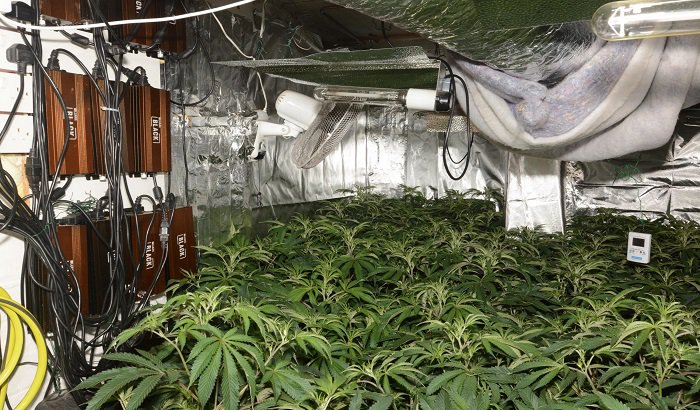 An operation targeting drug dealing and other criminality across Leeds District has seen £1.2 million pounds worth of drugs taken off the streets so far this year.
Since January Leeds District Neighbourhood Policing Teams have executed 56 search warrants in relation to drugs.
Nearly 1900 cannabis plants have been seized and 34 people have been arrested.
12 of those have been charged and remanded.
Chief Inspector Kevin Pickles who is the head of Neighbourhood Policing for Leeds said:
'These results show that we are proactively targeting those whose criminality impacts on the lives of people in our community.
'Drugs and associated criminality continue to cause fear in our local communities and I hope this sends a clear message that we are committed to tackling these issues.
'My neighbourhood policing teams are determined to disrupt those criminals to keep people of Leeds district feeling safe.
'Information from the community remains an absolutely vital part of this work and we would encourage anyone who has information on those involved in drug dealing or other crime in their area to report it to us either directly or anonymously to the independent charity Crimestoppers.'
Councillor Debra Coupar, Leeds City Council's executive member with responsibility for Safer Leeds, said:
"I very much welcome the positive and proactive work that is being undertaken by District Neighbourhood Policing Teams across the city to tackle and remove drugs from our streets and communities."
Information can be give via 101 it can also be given to Crimestoppers on 0800 555 111