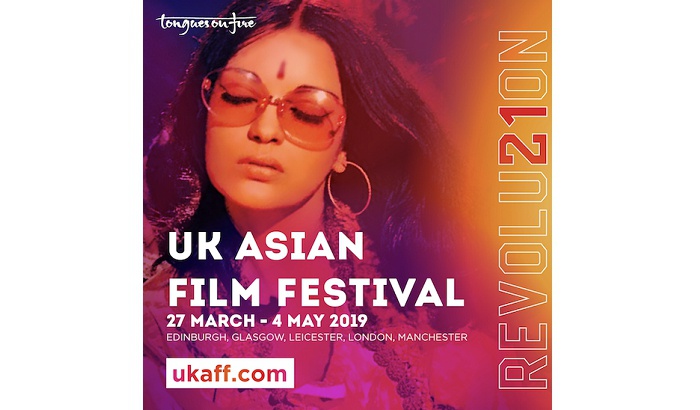 he world's longest running South Asian film festival outside of India, UK Asian Film Festival, has announced its full programme for 2019 and will be welcoming one of the most revolutionary actresses in the history of Indian cinema, Zeenat Aman, to the Opening Gala.
The Gala will feature the game-changing actress, beauty queen and reigning star of the 1970s and 1980s, sharing her extraordinary journey in Indian cinema onstage.
Aman redefined the archetypal heroine in Indian cinema in an era when they played secondary characters, largely obedient wives and lovers that elevated and served to affirm the male lead onscreen. Drawn to more unconventional roles, she was credited with making a lasting impact on the image of leading actresses by introducing a bold and modern look to Hindi cinema.
From the disenchanted, pot-smoking hippie in Hare Rama Hare Krishna and the opportunist who leaves her unemployed lover for a millionaire in Roti, Kapda Aur Makaan to the girl who falls in love with her mother's one-time lover in Prem Shastra, the disfigured temple singer yearning for love in Satyam Shivam Sundaram and a woman married to a caustic cripple but involved in an extramarital relationship in Dhund, Aman was an inspiration for so many other heroines, forging her own identity by championing distinguished roles. Equally, her conventional films like Chori Mera Kaam, Dostana, Lawaaris and Qurbani are considered to be landmarks in Indian cinema.
At a time of significant change, UK Asian Film Festival marks its 21st anniversary with a curation inspired by the theme of Revolution. Historically known as Tongues on Fire and then London Asian Film Festival, the festival is also synonymous with championing South Asian feminist films and supporting pioneering, female artists and auteurs.