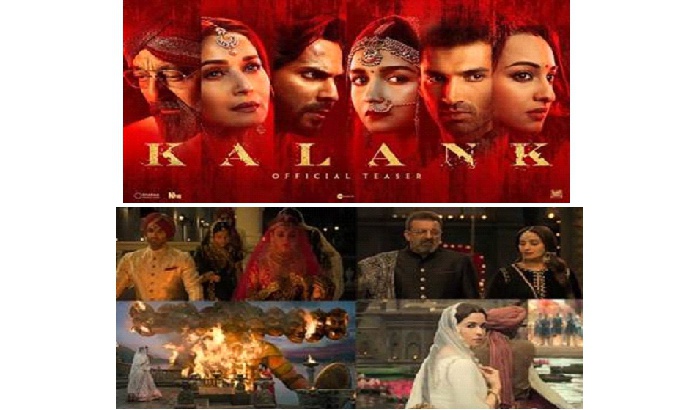 Kalank is one of the most anticipated films of the year.
With its teaser and two songs titled 'Ghar More Pardesiya' and 'First Class' respectively having quickly raced towards achieving 100 million views, the filmmakers have now unveiled the making of video of the enchanting song 'Ghar More Pardesiya'. The video narrates the Ramayana, with the cast and the team discussing their experience of shooting the song.
The video gives us a sneak-peek into how the entire set with the theme of Ramayana coming into being. "There's the whole depiction of Ramayana that is happening through the street," Alia says in the video, and also shares how nervous she was to perform in the song as she has never taken formal training in Kathak.
Madhuri Dixit explains the creativity of the song as 'amazing' and the imagery as 'just mind-blowing'. This is followed by various shots which showcase Alia rehearsing to deliver her best.
The jugalbandi of Alia Bhatt & Madhuri Dixit in Ghar More Pardisya is being loved by audiences the world over. Alia looks regal and majestic as she performs with the ever graceful and ageless Madhuri Dixit. The song which has been beautifully sung by Shreya Ghoshal and Vaishali Mhade, has been shot before a colourful and impressive backdrop, that sees several dancers dancing along with the two divas, making the whole song look like a three minute show of love in all its glory.