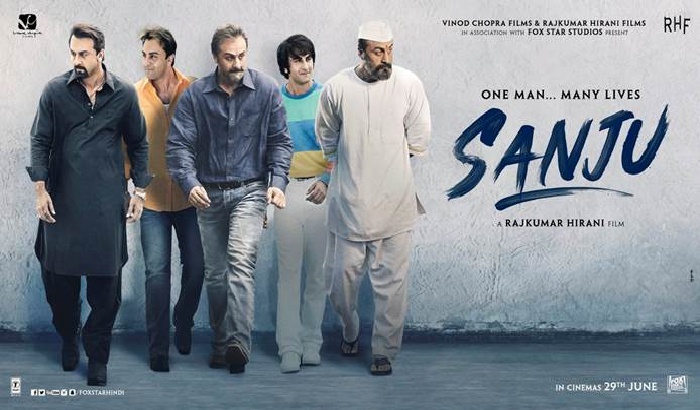 Photo Credit - Fox Star Studios
ith Sanju crossing Rs 200 crore at the box office and audiences worldwide thoroughly enjoying Ranbir Kapoor's unbelievable performance as Sanjay Dutt, Rajkumar Hirani has released a behind the scenes video showcasing Ranbir Kapoors's unbelievable transformation as Sanjay Dutt.
The 'transformation' video revealed the details of the hard work and dedication that made Rajkumar Hirani's vision come to life of transforming Ranbir Kapoor to Sanjay Dutt. The transformation included long gruelling hours in the gym and the makeup room along with the help of international makeup artists, hair stylist and a physical trainer to help Sanju team and Ranbir transform into Sanjay Dutt.
Rajkumar Hirani released the video on his official twitter account.