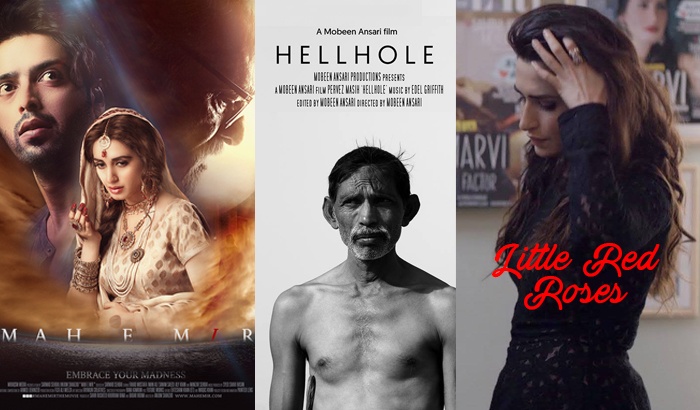 Post Uri attacks, tensions between India and Pakistan's artist community seem as heightened as the tensions between the politicians.
This came as a pleasant surprise when Jaipur Film Festival announced that films of three Pakistani filmmakers will be screened at the Indian film festival. However, this isn't the first time Pakistani films are being featured at this festival. Last year, Manto won two awards at the festival.
The selected films this time around include Mah-e-Mir, which was based on Urdu poet Mir Taqi Mir's life starring Fahad Mustafa and Iman Ali, Hellhole, a documentary on conservancy workers in Pakistan by Mobeen Ansari, and Little Red Roses, Asim Abbasi's short film about a young girl who disguises herself as a boy to sell roses on the streets of Karachi.
It is definitely the case that Pakistani movies are not behind at all when it comes to competing with other foreign films as previously, Mah e Mir was also nominated for the Milan film festival.
The Jaipur International Film Festival (JIFF) happens every year in Jaipur, India, where the festival's aim is to provide a common platform for all the filmmakers to showcase their art, culture, and social reality through films. Its mission is to also promote friendship among people of the world which this time, will run in Jaipur from January 7th to 11th, 2017.