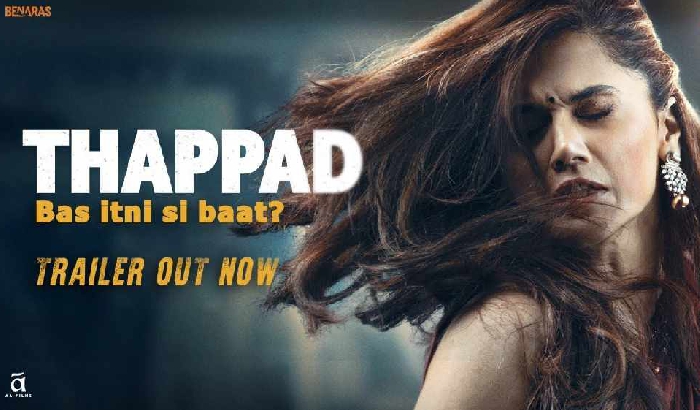 Anubhav Sinha's Thappad deals with domestic violence as Taapsee Pannu plays a woman who files a petition after her husband slaps her
Filmmaker Anubhav Sinha, who has previously directed socially conscious films like Mulk and Article 15, next directorial venture is Thappad. Audiences have been lauding the first trailer for its approach towards domestic abuse.
Starring Taapsee Pannu the film is everything South Asian audiences needs to see right now and that this type of story coming out from Hindi cinema.
With a second trailer of the film dropped today, Thappad is a relationship story of Amrita whose seemingly perfect life is shattered with a slap.
Thappad releases in cinemas on 28th February 2020 and is distributed by Cinestaan Film Company.
Watch the second trailer of Thappad here: https://www.youtube.com/watch?v=bkxmMeDIJlE