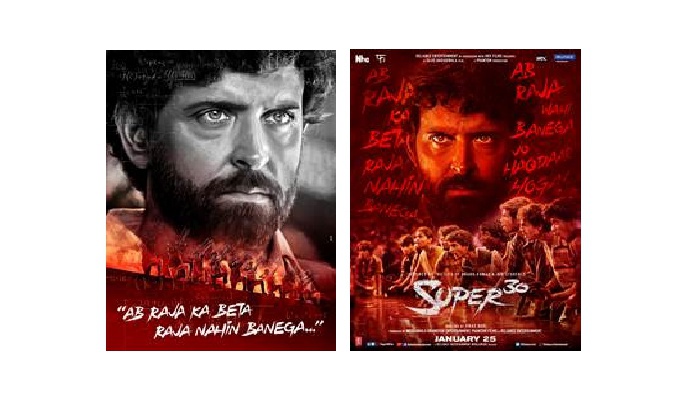 After sharing the captivating posters recently, Hrithik Roshan starrer 'Super 30' released the film's trailer for the audience that had been waiting for this moment with the trail of glimpses that the makers of the film had previously shared.
The trailer of the film has created immense buzz amongst the audience with Hrithik's deglam look winning appreciation. With the shift of release, Super 30 had built an enormous curiosity base in the country where the trailer was being widely awaited.
On his recent visit to China for the release of his movie 'Kaabil', Hrithik expressed, "Super 30 is something that talks about the power and the value of education and teachers. And, I think that is another place where I think there is a similarity between China and India as both these countries give a lot of respect to teachers. The teachers form the top of the societal chain in both these worlds."
A story of the triumph of spirit, Hrithik will be reprising the role of a Mathematician, Anand Kumar who trains students for IIT-JEE in Bihar. The movie also features Mrunal Thakur alongside Hrithik.