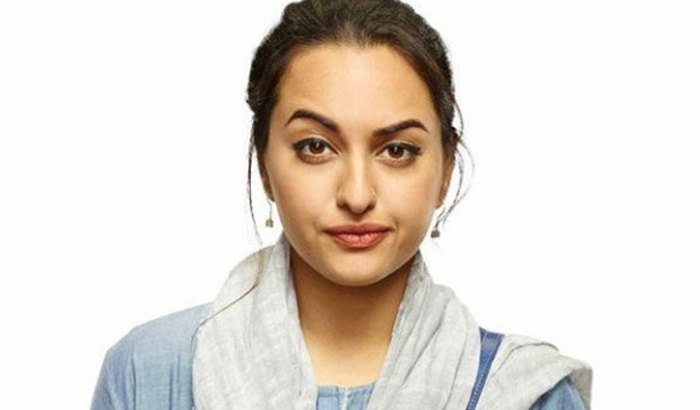 'Karachi, You're Killing Me!' will leave you in splits. Sonakshi Sinha is all set to hit the screens next month in her latest avatar as Noor in Sunhil Sippy's movie of the same name.
From the little we can discern from the trailer, Noor promises to be as funny as the book it is based on — Karachi, You're Killing Me! by Pakistani writer and journalist Saba Imtiaz.
Published in 2014 by Random House India (now Penguin Random House), the novel is a cross between Helen Fielding's Bridget Jones's Diary series and Moni Mohsin's Diary of a Social Butterfly. Narrated by Ayesha, a 28-year-old reporter working in Karachi, the story, presented as her journal, is uproariously funny.
Ayesha's boss, Kamran, is a manager out of hell, who sends her scurrying to cover almost anything that happens in the city. From interviewing couture-cupcake designers to reporting on gang wars and fashion shows where the models are dressed as suicide bombers, she is thrown into adventures that are at once scary, dangerous and laugh-out-loud funny.
Each chapter starts with a "Headline of the day" — "Deadly brain-eating amoeba resurfaces in Karachi", "Taliban gift car to militant who shot at a drone" — and captures the absurdity of Ayesha's life and the life of the city she lives in. In spite of her lousy luck with romance, having to live with a judgmental cat and endless struggle with penury and her weight, Ayesha's keen sense of social satire remains intact.